Can Do vs. Can't Do Mentality
To be successful in life we've got to be able to set and attain goals. To accomplish goals we've got to be able to "do" things. Check out this exploration of the "can do" mentality.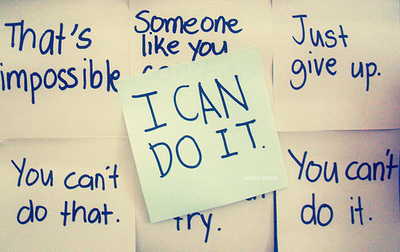 "Whether you think you can or think you can't, you're right." -
This "can do" mindset has been echoed through out history. Back in the day, approximately 49-51 AD, the Apostle Paul wrote in a letter to the Philippian church in Greece found in Philippians 4:13 NKJV
We've been culturly pre-conditioned to think that failure itself is bad. Socially, failing is often perceived in negative light. While trial and error may have it's bumps and bruises, ultimately failing isn't entirely a bad thing. Obviously prolonged failure, and especially techniques that redundantly fail, aren't going to help us reach our goals. Those types of failures should hopefully shed some insight that there maybe a deeper fundamental issue that would need to be addressed and changed, before continuing to try. But the idea that trying is bad because you might fail, or trying is bad because you "can't do" it, is a mentality that is guaranteed to go no where fast.
When Henry Ford was asked if he didn't stand to lose a great deal of money if certain things went wrong, he said one should not think about things going wrong... (avoiding the "can't do" mentality.)
Two keys to extract out of the "can do" mentality:
Never be afraid of failing. We gain something from it, so failure isn't a loss. View it as an attempt that we learn from. It benefits us moving forward, because we know what not to do.
Determination to continue forward in belief that you "can do" something and continue trying is a key to discovering the solution, and finding the "done it". Determination, learning, and adaptation, are the biggest keys to finding success.